How Does This PHOENIX PARK Fitness Boot Camp Get You To Lose Weight, Flatten Your Stomach, Sculpt Your Arms, And Claim A Sexy Body…Without Strict Dieting Or Boring Workouts?
Dear

Female Recruits

, If You're Sick And Tired Of Bouncing From Useless Diets To Yo-Yo Fat Loss Fads… Or If You're Frustrated Struggling To Lose Fat And Keep It Off For Good, Only To Discover You've Gained It All Back Just A Few Days Later…
…Then Take A Moment To Read This Page.
In It You Will Discover What Could Possibly Be The Most Powerful Fat-Melting Program Ever Devised – A Program So Simple Yet So Effective, Literally Anyone Can Do It. Including You!
Introducing the #1 Fitness
and Fat Loss
Bootcamp for Women

Hi there,
My name is Conor. That's me over to the right of this page. I'm the lead instructor for BootyCamp and I would like to tell you about some of our programs. But first, if you're like any of the women that come to BootyCamp then you may be thinking the following:
You have little or no time for yourself to get in shape
You don't know what you should be eating to lose weight
You have trouble sticking to a fitness routine
You hate working out for hours in the gym without seeing any results
You lack motivation to get in shape
Created Specifically For Busy Women Who Need Quick Results…
At Bootycamp we remove each and every one of these barriers to your success. Unlike other bootcamps that only provide a workout class, all of our BootyCamp programs include absolutely everything you need to succeed and reach your goals, wether you need to lose some weight, to tone up, or simply to get a fast, fun, and effective workout.
Designed to help women feel good about their bodies, BootyCamp is not an 'in-your-face-hard-core' military style boot camp. We're a fun and friendly fitness program that is designed for women to progressively challenge themselves: no pressure to participate and no competition.
Here are just a few factors that separate us from the rest:
Designed for women, which means the exercises target a woman's trouble spots from head to toe (booty, tummy, etc.).
Full nutritional support, which means you can follow a sound nutritional plan consistently, and are more likely to achieve almost any fitness goal.
Regular fitness assessments, which means you'll know where you are, how much progress you've made, and when you've achieved your goal.
Start and end at the same time, which means you'll be starting at the exact same time as other women, and they may be striving for similar fitness goals as you are.

Designed for men, which means most of the exercises will be designed for a man's body (chest, arms, etc.).
No nutritional support, which means it will be very difficult to achieve your fitness goal.
No fitness assessments, which means you'll have almost no idea where you are, if you're progressing, or if you've achieved your goal or not.
Start anytime, which means you're most likely the only new person starting, and everyone could be more advanced than you.
And the Best Part About BootyCamp is….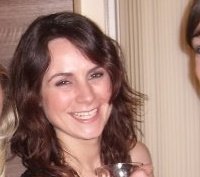 "I have been taking part in Bootycamp now for 12 weeks. I feel it has helped me greatly in toning up, slimming down and general overall fitness. With its focus on key "problem areas" for women, i.e thighs, arms, and stomach, it was exactly what I needed. Thanks bootycamp "
Sinead G. Leixlip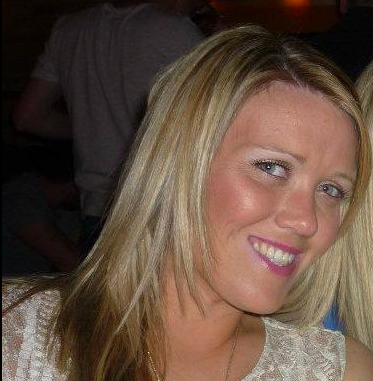 "After trying out various fitness regimes, all which didn't work for me I decided to join BootyCamp. I have been doing BootyCamp for 12 weeks now and have found the results amazing. I've lost 20 pounds and continue to lose weight. I have finally found something that actually works!!"
Niamh H. Leixlip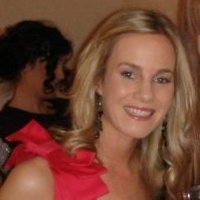 "BootyCamp has definitely helped me get back to my pre-pregnancy weight. Two babies in two years really took it's toll on my body. I have lost 7 pounds in 8 weeks and my skinny jeans fit again!!"
Michelle S. Leixlip
…Your Results Are GUARANTEED!
If you decide you want to try our introductory 4 Week Fat Loss Formula program then we absolutely GUARANTEE that you will tone your body and lose at least 5 pounds of fat (almost a half of a stone) in the process. Just so you know, 5 pounds of fat looks like this: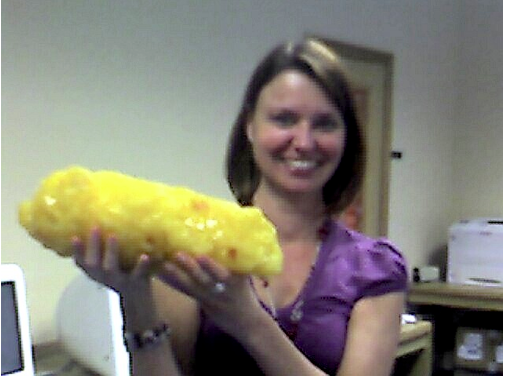 Also because our programs are designed for women all of our workouts target the areas that women care about the most – thighs, bum, tummy, and upper arms. When you come to our classes you won't lose fat in any place like with other bootcamps, you're going to lose fat SPECIFICALLY in those areas.
Let me tell you how we get these amazing results by sharing the structure of our 4 Week Fat Loss Formula:
(1) Unlimited BootyCamp classes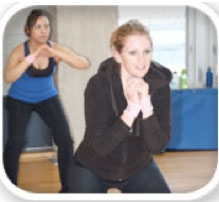 During the 4 weeks you will have access to ALL of our BootyCamp workout classes in your area.
What's special about our classes is that we target specific areas on different days. One night it could be thighs and bum. Another night stomach and hips. Some nights we focus solely on fat loss. Whatever the class we always make sure to focus on the areas that women care about the most.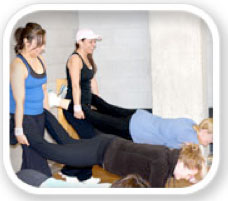 In BootyCamp we also cater for beginners. We all start at the same time and therefore we are all at the same level. The instructor is always there to modify the exercises so you can go at your own pace.
(2) BootyCamp Nutrition System (4 Weekly Manuals)
If your goals are to lose weight and tone up then our workout classes are going to be a tremendous help to you. However if you want to get the absolute best results then we need to combine our workouts with a nutrition and health plan.
This is so important because excercise will only account for about 30-40% of your results, nutrition counts for the other 60-70%. What that means is other bootcamps that just give you a workout only give you 30-40% of what you need to succeed!
Also in BootyCamp we don't believe in "dieting" or "calorie counting" or "forbidden foods". None of that works in the long term! Instead we provide you with a no-nonsense and straightforward guide to reach your goals.
Finally our nutrition systems teaches you what you need to learn so when you leave BootyCamp your weight doesn't come back. Here is a brief explanation of what you will be learning in your first 4 manuals:
BootyCamp
Manual #1
In phase 1 you learn the truth about what makes us fat. (Hint: It has nothing to do with counting calories or "points").This manual teaches you the most important quick start strategies so you can begin losing weight and toning up straight away.You also get a step-by-step meal plan, recipes, and eating strategies, all of which can be modified to suit your needs.
BootyCamp
Manual #2
In Phase 2 we introduce the basic idea of food intolerance testing.Certain foods will make you gain weight no matter how little you eat or how much you exercise. This manual teaches you how to test for that (it's very easy), and also what foods you need to test.In phase 2 we also reveal a technique that allows you to eat your favorite foods and still lose weight. This way you never feel deprived!
BootyCamp
Manual #3
In Phase 3 you learn the deceptive truth about which foods actually make us fat and which don't.There is a huge misconception that you need to eat "low calorie" and "low fat" in order to lose weight. This is completely WRONG!Phase 3 teaches you EXACTLY what you need to do to get maximum results in minimum time.
BootyCamp
Manual #4
Our goal in BootyCamp is not only to get you in amazing shape while you come to the class, but also to give you what you need to MAINTAIN your body shape when you eventually leave.Other bootcamp classes may get you some initial results, however NONE of them teach you how to stay in shape when you stop attending. In Phase 4 we teach you some extremely important skills that will help you keep your new body when you leave BootyCamp.
(3) Access to our Private Members Group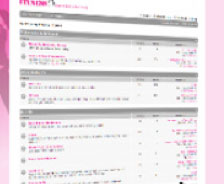 Our private member groups are for BootyCamp participants only. When you get join our program you get constant access to our coaches and BootyCamp instructors.
If you have any question relating to the workout classes, the nutrition manuals, or if you would just like to interact with your fellow bootycampers then you can do so in our members area.
After the 4 Week Fat Loss Formula You Can Expect the Following Results:
10-20 pounds of fat loss depending on your current fitness levels

2-6 inches reduced in your thighs, midsection, and arms

50-100% increase in strength and stamina

A boost in your immune system, and a decrease in sick days

An immense feeling of success and accomplishment!
If you were to go to a boring gym and try to get what the Booty Camp program offers, here's what the cost would be:
€480 for a Gym Membership (avg. €40/month). As you know the minimal contract – wether you attend or NOT – is 12 months.
€600 for a Personal Trainer (avg. €50/session). To meet a certified Personal Trainer for 3 sessions/week for 4 weeks to give you expert advice, keep you accontable, and design exercise programs for you.
€600 for Nutritional Consulting (avg. €75/hour). To hire a Nutritionist to oversee food journals, make recommendations and provide recipes will take 4 sessions for 2 hours/session.
Total Cost = €1,680
If we use the 10 pounds fat loss average for our 4 week program, that means for €1,680 you would be paying €168 for every poound of fat loss. That's actually not bad IF you get the results. The problem is that most personal trainers and nutritionists do not guarantee their results…
… but at BootyCamp we do things a LOT differently. Not only are you getting EVERYTHING you need at a FRACTION of the normal cost, but your results are also GUARANTEED.
Here's what we mean:
If you don't lose AT LEAST 5 pounds of fat during our program (most members lose on average 10 pounds), then we will give you a 100% refund.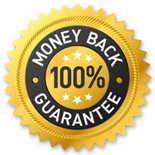 BootyCamp 5 Pound Fat Loss Guarantee
If you do not lose at least 5 pounds of fat after joining and participating in our 4 Week Fat Loss Formula, we will give you a 100% unconditional no-questions-asked refund.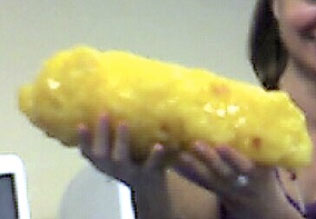 Just for a quick reminder this is what 5 pounds of fat looks like:

If that wasn't enough, the cost of our Guaranteed 4 Week Fat Loss Formula is not even close to what you would expect to pay a personal trainer and nutritionist…
… Our program is not €1,680
It's not €1,200
It's not €999
It's not €499
It's not €199
It's not even €149
The cost of our program is a very simple, ultra low, one time fee of just…
€99!
That includes everything:
Unlimited participation in our workout classes, full access to our 4 fat loss formula nutrition manuals, and full access to our coaches and instructors via the private members area.
BUT THAT'S NOT ALL…
For JULY we are giving 25% OFF for our Phoenix Park Booty Camp. What that means is that you get EVERYTHING, not for €99, but…
€75!
That includes everything:
Unlimited participation in our workout classes, full access to our 4 fat loss formula nutrition manuals, and full access to our coaches and instructors via the private members area.
And of course your results are still guaranteed. If at the end of 4 weeks you have not lost at least 5 pounds of fat then we will give you a 100% refund of your investment.
Our next PHOENIX Park BootyCamp will begin
Tuesday – AUGUST 4th

at the following times and places:
Tuesdays:
Meet At Chapelizod Gate Entrance, Phoenix Park, Dublin
7PM-8PM
Thursdays:
Meet At Chapelizod Gate Entrance, Phoenix Park, Dublin
7PM-8PM
Saturdays (bonus class):
Meet At Chapelizod Gate Entrance, Phoenix Park, Dublin
10AM – 11AM
Remember you get ALL of our classes in AUGUST, PLUS everything else! To confirm your place in the class you can click and register with the following PayPal link:

For this program we are only making
25 spots Available
Because of this great discount and the limited space this program will fill up fast. There are only 25 spots available and after 25 have signed up we will have to close the class!
Once you sign up with our PayPal link you will receive confirmation within 48 hours and your spot will be guaranteed. If you have trouble using PayPal then please contact Conor (that's me) at the following email address:
Conor@bootycamp.ie
I will make sure to get you registered. You can also email me your questions about the program.
I look forward to seeing you in class!
Coach Conor

Contact Conor – Conor@bootycamp.ie